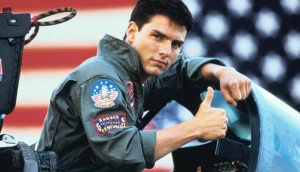 As an executive, entrepreneur, and business leader, why fly alone into battle when you can have a wingman guarding your flank? A Life Coach is a wingman–a pilot whose aircraft is positioned behind and outside your leading aircraft in a formation. A competent experienced Life Coach is a military pilot himself with the
primary purpose of protecting you (personally and professionally) by "watching your back."
Even veteran aviators confess solo missions get tedious and tiring. Business battles are better fought together. In war, the wingman's primarily responsibility is to remain close to the leader—serving and supporting the aerial ace. A Life Coach wingman adds so much:
Added element of mutual support and camaraderie in combat

Added perspective, insight, and situational awareness

Added defensive protection and rebuffing of enemy ideas and personalities

Added offensive capability with increased firepower to hit targeted goals, deadlines, and dreams

Added ability to employ more complex and dynamic tactics for long-term sustainable victories
You're a Top Gun. Every Marketplace Maverick, including you, can expect people to take shots at them. Stay on top with good health, family and friend, and the backing of your own private wingman. Consider a Life Coach today.