Dr. Dave is a Game-Changing Success Life Coach!
On the court, I'm a Lead NCAA Men's Basketball Referee. I control the game. I make big calls under pressure. I manage alpha coaches and competitive players. I get it done.
Off the court, I'm a Success Life Coach. I help others, like you, to get the control, make the calls, manage the pressure, and seize the winning results they want. I inspire the inspired. I champion champions.
The great Notre Dame Football Coach, Lou Holtz, said, "You have to have talent to win, but you can lose with talent, and that's where coaching can make the difference." I trust you've got the talent. Experience the coaching difference.
If you're ready for the personal and professional advantage that comes from being strengthened, bolstered, and resourced by a seasoned expert, you've come to the right place.
A Success Life Coach is a game-changer! As every great athlete has his coach, every workplace warrior would do well to have his too. Boxers throw more knockouts with an advocate in their corner. Powerlifters bench more weight with a spotter by their side. Fighter pilots win more battles with a wingman on their flank. You're a workplace warrior; let me ease the load as your armor-bearer.
For more profits, productivity, and peace, you can set up your weekly, private, confidential online coaching today. Email me at

dave@drdavewhite.com

or text me at

(661) 433-8344

.

You don't need to wear stripes and a whistle to "Make the call!" I look forward to hearing from you.


Dr. Dave Adds Value to Your Life and Work
I've been honored to rouse great men as an author, radio host, and keynote speaker. But nothing compares with the private, confidential, one-on-one coaching with a courageous client. Strengthening you with focused vision, increased value, new clients, additional revenues, and vital camaraderie is my passion.
Together we'll draw up a customized game-plan to help you win at work and triumph in life. Drawing on my decades of experience as a FitPro Life Coach, a LeadStrong Executive Coach, a LifeBridge Wellness Coach, and an IronSharp Faith Coach, we'll map out a success strategy addressing the matters most important to you.
I bring the leadership savvy that comes from being a CEO, President, and National Executive.

I bring the entrepreneurial understanding that comes from founding my own business, school, and community center.

I bring the intellectual wisdom that comes from being a Lead Teacher, University Instructor, and Ph.D.

I bring the cultural perspectives that come from being a Goodwill Ambassador, living in three countries abroad, and traveling to 60 countries of the world.

I bring the thoughtful insights that come from years as a Recovery Counselor, Psych-ward Chaplain, and physician of the soul.

I bring the spiritual encouragement that comes from being a Faith Mentor, Spiritual Director, and Pastoral Shepherd.

I bring the emotional warmth that comes from being happily married three decades, enjoying five grown kids, and journeying with a band of loyal friends.
The heroic men and women I work with already have the moxie to compete and the grit to contend. But they know that sustained winning, demands ongoing streams of cutting-edge wisdom, creative insight, and transcendent resources that come from a seasoned Success Life Coach.


Custom Coaching to Fit Your Needs
No one is one-dimensional or two-dimensional. People are complex and profound. We are more than three-dimensional beings. We are layered, variegated, and diversified. That's why I offer multiple facets and frames, multiple angles and approaches to serve the wholeness needs of my clients. There is no cookie-cutter, one-size-fits-all approach to transforming one's character and career.

My experience as FitPro Life Coach addresses the sole proprietor and competitive entrepreneur in you. Together we'll focus on growing your brand, clients, profits, and revenue streams. We'll combat isolation, stress, chronic fatigue, blind spots, and self-doubt . Topics include: targeted mission, performance standards, practical next steps, goals, budgets, and deadlines. (Scroll down to the FitPro Life Coaching page to read more).


My experience as a LeadStrong Executive Coach addresses the business owner and marketplace leader in you. Together we'll focus on growing your enterprise, strength profile, 360 wisdom, corporate culture, communication skills, and conflict management style. We'll combat the loneliness of leadership, the envy of colleagues, the impossibility of life balance, and the intrinsic barrage of pressures and criticisms that accompany C-level success. Topics include: dual relationships, the destructive nature of work, professional boundaries, delegation, trust, statesmanship, and power of service.

(Scroll down to the LeadStrong Executive Coaching page to read more).




My experience as a LifeBridge Wellness Coach addresses your personal health and wellness. Together we'll focus on growing your emotional awareness, physical prowess, mental crispness, and relational happiness. We'll look at hurts, habits, and hang-ups that are keeping you from your peak performance. We'll combat life-sucking people, emotionally draining situations, self-sabotaging dynamics, and the destructiveness of stress, anger, depression, and despair. Topics include: eating habits, vitamin supplementation, exercise regiment, sleeping practices, proper rest and relaxation, recovery issues, hobbies, friends, and total fitness.

(Scroll down to the LifeBridge Wellness Coaching page to read more).




My experience as a IronSharp Faith Coach addresses your intrinsic need to be a part of something bigger than yourself. For those interested, we'll focus on growing your faith, your character, and your courage. We'll discuss discovering your destiny, unleashing your gifts, maturing spiritually, and caring for your soul. We'll combat worry, fear, and the difficulties of living in a godless culture. Topics include: stewardship vs. selfishness, roots and fruits, eternal perspective, contentment, gratitude, being a blessing, prayer, community, accountability, and hope.

(Scroll down to the IronSharp Faith Coaching page to read more).



Bottom line, with me you get to customize your coaching experience to meet those needs most pressing to you. I'm not a rookie with some cheesy mail-by-order coaching certificate. I'm a renaissance man with three decades of proven experience. Together we can change the world. You have what it takes. I'm here to help. Let's do it!


I was Born a Coach. Destined to be a Success Life Coach.
I was born to be a coach. I was raised by coaches. Mom coached kids in the classroom and athletes on the playing field. Dad coached tennis and basketball. In addition, dad served as a lifeguard, educator, and referee to provide for our family.
As providence would have it, I was destined to coach. And like father, like son, I also served as a lifeguard, educator, and referee. Consequently, in addition to coaching others, it became second nature for me to guard the lives of others, teach others, and officiate matters with others.
Coaches have made a big difference in my life. In the early years, my Cub Scout Leader, Choir Director, ASB Adviser, and Football Coach all made meaningful deposits in my growth bank. At UCLA, my Academic Adviser, Fraternity Big Brother, Weightlifting Coach, and Campus Crusade Discipler all helped me to make direction-setting decisions.
Coaches have gotten me through the demands of adulthood. My dissertation adviser got me through my Ph.D. program. My pastor got me through my engagement. My NCAA mentors got me through reffing camps, tests, games, and the nerves of March Madness.
Coaches (of all kinds) help me in areas I'm not very good. I have a financial advisor, a tax man, a car mechanic, a plumber, an air conditioning guy, and a barber. Coaches also help me in areas I'd rather not spend my time; I now have a gardener, pool man, a pest control guy, and I'm contemplating paying someone to hang the Christmas lights for me this year (ha). But best of all, coaches help me to live well. I have a doctor, chiropractor, dentist, and orthodontist to keep my body and my teeth healthy and properly aligned.
And of course, I have my own Life Coach. Call him a counselor, consultant, therapist, or shrink, I have someone I meet with weekly who is committed to keeping my heart, mind, and soul healthy and aligned too. Someone who keeps me thriving personally, professionally, and relationally.
I know firsthand the consequences of not having a close trusted Life Coach to keep me focused, on track, and accountable. I know the fallout of getting too isolated, trying to gut it out alone, not wanting to appear weak, biting the bullet, losing perspective, eventually losing my way, and then undermining my life. Never again. A Life Coach is a lifeguard.
What good is a nice home, manicured yard and clean car, without good relationships to enjoy them? What profit is fit body and straight white teeth, if one's mind is unhealthy? What gain is there in a good education and a good career, only to lose it by bad behavior? Whether Tiger Woods or Lance Armstrong, we all have blind spots, self-destructive behaviors, and sabotaging dynamics. Your Life Coach is there to protect you from those things you don't see.
I want to be at the top of my game. I've committed my life to helping others to perform at their best, to feel their best, and to live long healthy happy lives.



I champion champions (literally)—sports executives, fitness entrepreneurs, athletic businessmen, gym owners, personal trainers, and workplace warriors. I'm not surprised my private practice has grown to include so many corporate quarterbacks—from boxers and bodybuilders, to crossfitters and chiropractors, marathoners and managers, footballers and fanatics.
My journey as an athlete began in the womb with mom teaching P.E. while dad coached

and officiated sports

. I was breastfed on Gatorade, spoon-fed Wheaties, raised in a uniform, and surrounded with dumbbells, barbells, bats and balls. Forget winter, spring, summer or fall, our seasons were basketball, baseball, swimming, and football. I've played everything, coached a few teams, and spent the past three decades officiating ProAm, ABA, FIBA, and NCAA Basketball—including 12 March Madness tournaments, capped by one National Championship game. Apparently I infected my five kids with "sportsitis" too—since three played college sports, two became D1 National All-Americans, and one is a Head Coach at the University of Oregon. For fun I've traveled to 18 Olympic cities—from Athens to Amsterdam, Berlin to Barcelona, Munich to Moscow, London to LA. I'm currently working with a team committed to visioneering a state-of-the-art LA2024 Sportsplex to be hosted in my home town.
Championing athletically-minded, performance-driven, results-oriented contenders in their life and work. Because health nuts can go nuts, without appropriate emotional safeguards, relational protections, and lifestyle boundaries.

Coaching coaches, training trainers, and standing behind courageous men in the great arena.

Spotting business powerlifters so they can achieve more.

Supporting Triathletes, Marathoners, Ironmen with their nutritional demands, training objectives, performance goals, mental health, sponsorship needs, and life balance.

Serving as a professional advocate and relational ally for fitness models, actors, stuntmen, elite acrobats and other performers with unique chronic displacement and isolation.

Helping Crossfitters and Chiropractors to build their businesses, to increase their profits, and to upgrade their services.

Assisting Personal Trainers, Strength Coaches, and Physical Therapists in generating more clients and developing multiple streams of income.

Guiding NFL, NBA, MLB, and MLS athletes through the emotional rigors of professional life and the traumatic transitions of trades and terminations.


Want to sharpen your leadership ax, refine your managerial skills, upgrade your visionary presence, and take your statesmanship to the next level? I can help. As your ally, advocate, and associate, together we will multiply performance,
profits, and the pleasure of leading.
Grounded in a UCLA Business Administration minor and graduate degrees in Corporate Leadership, I bring the top-dog insights that come from three decades as a CEO, President, and National Executive.
Want to blaze trails? Great! I bring you entrepreneurial understanding having pioneered and founded my own corporations, businesses, partnerships, and ministries from the ground up. I have built a $25 million, 11-acre community center, a 1,500 member non-profit, a 300-student campus movement, a 100-family preschool, and a 6-state leadership camp.
Need to polish a presentation? You got it! I bring you transferable communication skills and speech coaching that come from years as a keynote speaker, university instructor, radio host, author, speech writer, teaching pastor, and lead trainer at The Communications Center. I've given over 2,000 keynotes at community, corporate, university and nonprofit events. I know how to unleash your toastmaster talents.

Struggling to keep up with innovation? No problem. I'm a creativity consultant with years of leading national creativity workshops—as well as directing original artistic shows for the Sun Bowl, Fiesta Bowl, Sea World and Disneyland. Business success demands lateral thinking, out-of-the-box insights, and rule-breaking innovation. I know the light bulb will flash when I teach you and your team the secrets to ingenuity, inspiration, and imagination.

Desiring clarity on your abilities, your vision, and your struggles? Easy. I'm passionate about helping you to discover your core strengths. As a Strengths Strategy Coach, I'm set to activate your top strengths. And regarding those pesky weaknesses, as a trained mediator and Peacemaker Conflict Coach, I'll help you to eliminate the hurdles, barriers, obstacles, and toxic dynamics that undermine your life and your workplace.

Independence is awesome, but isolation has costs. Being the top dog is cool, but a lone leader has fall out. Success has a downside. Time advancing at work can lead to relationships eroding at home. Effort put into financial gains can bring emotional losses. Being brilliant in one area of life often means there are glaring blind spots in another. Want more than physical and financial health? Thrive emotionally, relationally, and mentally with a physician for your soul. Unfortunately, there are Life Coaches with mail order certifications. Then there are real doctors. I'm a doctor. No one wants a candy-striper to do their brain surgery. Get the best soul-surgeon you can find.
You have life insurance, home insurance, and car insurance, but what are you doing to insure that you don't lose your mind, your sanity, and the things most important to you? A legit Success Life Coach is the protection you need. When mission control goes down, the whole venture fails. When the computer crashes, all gains are lost. If you've been driving without emotional oil for a while now, pull over and get what you need. I've undermined myself before. We've all sabotaged good work. Safeguard your peace of mind with a personal, private, confidential mental health expert.
I'm a physician of the soul. With a doctorate in integrative studies (anthropology, psychology, and theology) that emphasized emotional, social, and relational health, I know I can help you. I have mind-mending training from the London Institute, the Cloud-Townsend Solutions Seminars, and the Rosemead Graduate School of Psychology. I've been a counselor, a recovery guide, an emotional maturity instructor, a psych-ward chaplain, and a wellness confidant and consultant for a long time.
You've got a brilliant brain; that is why you are where you are. But how do you turn off

"

the chatterbox in your brain"

? I know how to help you quiet the mind and to get you the cerebral solace you need for sustained success. Begin releasing toxic thoughts, experiencing peace of mind, and enjoying authentic unstoppable confidence today.

You may even have the physical frame of fitness, but the inside needs work. A strong-looking oak, can be gutted on the inside. I'll make sure you're balancing the healthy habits (diet, exercise, nutrition, rest, and love) you need to thrive. But more importantly, I'll make sure you are mind-fit, heart-strong, and gut-ready.

Feel like something is wrong, but you can't figure it out. No worries. I'm a roots and fruits diagnostic expert. I know a hot forehead is not the problem. A fever is not the illness; it's the symptom of an internal infection. Your depression or despair, guilt or grief, anxiety or anger is not the problem. It's the red light on your car dashboard telling you that something is wrong. Don't disconnect the light; together we can remedy the problem. I offer hope and solutions for the hurts, habits, and hang-ups that concern you.

Let's get you relationally right. Don't settle for bad relationships and pseudo-relationships. Regain the real relationships you desire.

I'm a LifeBridge committed to helping you to bring things together such as head and heart, strength and beauty, grace and truth, work and play. Regain the equilibrium, the balance, and the harmony you seek.

If you're looking at this site, you're a leader. You take risks. You go for it. You give you're all. You're fearless, valiant, and heroic. Yet as you know, you can't stay on the frontlines of life, day after day, without eventually drawing fire and getting hit. Every soldier needs a stretcher-bearer some time. I'm here when you call.

Many people value a spiritual dimension to life. They believe in God and see life, not as the result of random chance, but part of a providential plan. To them life is eternal and is much more than the temporal here and now. Vision, hope, and transcendence are important to them.
They are principled people with scruples, morals, and ethics. But even more so they are people of conscience eager to live aligned with their creator. Integrity is important to these people. They are zealous for their behaviors to align with their beliefs, their conduct to parallel their creeds. They are eager to be salt and light at home and at work.
Most of my clients are not religious. In fact, many people I work with see a lot of religious people as legalistic, hypocritical, judgmental and (if I can say it) weird. But many of my clients are spiritually sensitive and have passion about their personal relationship with God. For them, Life Coaching includes being a faith mentor and a spiritual guide in their journey.
I came to Christ in Germany, went to seminary in England, lived as a missionary in Russia, and led Goodwill Ventures in Palestine and Thailand. I have traveled to more than 60 countries of the world and shared my respect for people of all faiths.
I have directed college students with Cru, toured with Athletes in Action , taught at a Christian University, planted a church, led as a Senior Pastor, and served as a Non-profit CEO. I know how to integrate faith into my coaching for those who want it.
If you want to slay giants, shut the mouths of lions, and move mountains spiritually, I'd be blessed to serve you in that way.

What profit is a fit body, mind, and spirit… if character formation and heart transformation are important for you, then you'll value having a theologically trained faith coach.

If you need someone to put on the full armor of God with you and to fight the good fight at your side, I'm here.

If you're looking for a watchman on the wall to make sure your personal and professional life has the protection you desire, that's me.

If you want a Success Life Coach who believes in prayer, believes in miracles, and believes in you, let's talk.
Proverbs 27:17 says, "As iron sharpens iron, so one man sharpens another." IronSharp Faith Coaching is for those eager to have the honing, refining, and improving that comes with intentional camaraderie.


Make the Call and Get Started!
The heroes I work with are all hungry, fierce, and courageous. They are contenders and competitors who hate mediocrity, plateaus, and the status quo. They are passionate people willing to sweat, invest, risk, and partner with a coach to see catalytic results and exponential returns they could never achieve on their own.
The brave men and women I serve have a Spartan work ethic, but they know hard work is not enough. Successful people sabotage, smart people do stupid stuff, top performers, under-perform, and strong men buckle. To maximize their gains, minimize losses, and to take their lives to the next level, I am their watchman on the wall, their guardian at the gates.
To get started, it's easy!
Make the call! Decide for yourself that you're ready to take your work and your life to the next level. No more same as usual. Time to do something bold!

Grab your schedule.

Text me at

661-433-8344

or email me at dave@drdavewhite.com and suggest some possible days and times we could connect.

We'll establish an agreeable touch-point to meet.

Our first call, FaceTime or Skype, will be a free opportunity to simply get to know each other a bit and to explore the possibility of working together.

If you believe the value is there,

we'll discussing pricing, set a schedule,

we'll form a partnership and begin your success journey together.

I look forward to hearing from you!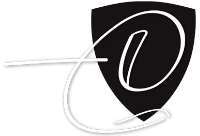 26820 Marina Point Lane, #3