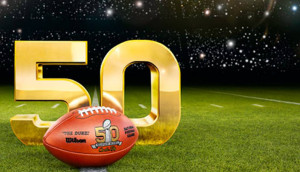 Ever been rejected, castoff, or fired? It's no fun. I know firsthand. But be inspired! With tenacity and talent your story is not done. Night may fall, but morning is coming. Darkness may loom, but light will shine. God has something "SUPER" for you.
This Sunday's Super Bowl is filled with heroes who withstood being let go, laid off, and discarded. Men, like you, who are overcomers! I thank Rob Maaddi for his AP article (titled, "Super Bowl Rosters Filled with Castoffs from Other Teams") which made me aware of eight players who refused to give up and found a way to claw their way back into a SUPER opportunity!
I tip my helmet to these persevering pig-skinners!
(1) Evan Mathis, the two-time Pro Bowl guard, was unexpectedly released by the Eagles. Heartbreak was averted when Denver picked him up. He'll block for quarterback Peyton Manning this Sunday.
(2) Kurt Coleman got dumped by Chip Kelly as well a year ago. Carolina assuaged the blow when they picked him up. Coleman led the Panthers with nine interceptions this year. He'll play Sunday!
(3) Ted Ginn, Jr has had a series of disappointments—being released from Miami, San Francisco, and Arizona over the years. But Carolina gave him another chance and he responded with 10 touchdown receptions this year. He'll play Sunday!
(4) Robert McClain was cut by the Patriots. Carolina nabbed him and he'll play Sunday!
(5) Shiloh Keo was unemployed and despairing when he tweeted Bronco Coach Phillips and begged for a chance. He got it and will play on Sunday!
(6) Michael Oher was cut by Tennessee (one year into his $20 million, four-year contract). Ouch! Carolina snatched him up. He'll play Sunday.
(7) Jared Allen, the four-time All-Pro defensive end was traded by the Bears to Carolina in October. He'll play Sunday!
(8) Cortland Finnegan was on the retired list in late November but Carolina resurrected his dead career and signed him. He'll play Sunday!
Stay the Course. Endure. Fight On!
Life and work are hard! The journey involves rejections, firings, betrayals, and disappointments. But with tenacity and talent, we are called to press on. These SUPER men did. We can too. Let's encourage each other to do so. As a Life Coach, I've committed my life to partnering with good men and to helping them to get back on their feet and back in the game.
Difficulties are not a dead end. Setbacks are not the end of the story. I believe in providence. Nothing happens by chance. Let's shake off our hurtful happenings and trust that God indeed has something SUPER for us all. These Super Bowl rejects give us SUPER hope. Be encouraged!